What's New
---
May,15,2017
The Second Coordination Meeting on IAEA TC Regional Project RAS/0/075 Networking for Nuclear Education, Training, and Outreach Programme in Nuclear Science and Technology in the Framework of ANENT (Asian Network for Education in Nuclear Technology)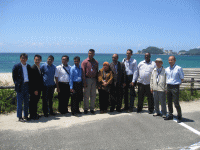 ---
May,15,2017
The Second Coordination Meeting on IAEA TC Regional Project RAS/0/075 Networking for Nuclear Education, Training, and Outreach Programme in Nuclear Science and Technology in the Framework of ANENT (Asian Network for Education in Nuclear Technology)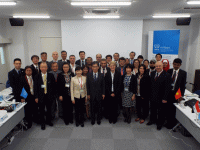 ---
Feb,8,2017
Fukui International meeting on Human Resource Development for Nuclear Energy in Asia
---
Jan,14,2017
Course of Site Preparation & Public Relation (SP & PR)
Course of Site Preparation & Public Relation (SP & PR)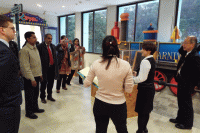 ---

The Fukui International Human Resources Development Center for Atomic Energy (FIHRDC), founded in April 2011 in Fukui, has intension to be a focal point of nuclear human resource development (HRD) in Japan. To achieve this goal, FIHRDC has established close cooperation with not only many research institutes and training centers in the Fukui Prefecture but also universities and other organizations in its neighboring regions: Kansai and Chukyo. The activities of the center always aim to contribute to nuclear safety and HRD in the world through fostering competent human resources to meet needs from home and abroad.
The Fukui Prefectural Government established the Energy Research and Development Centralization Plan (ERDCP) in March 2005 to realize a self-reliant cooperation between the region and nuclear organizations. Utilizing the very specific features of the prefecture with various types of 15 reactors in Reinan (the south region of the prefecture), the ERDCP aimed to make the region to be a center of research activities on nuclear power.
The FIHRDC was also established as a part of the activities of the ERDCP.